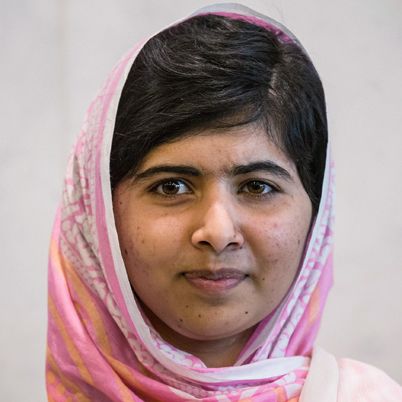 Malala Yousafzai
Malala grew up in Mingora, Pakistan. Her father wanted her to have every opportunity a boy would have, so he ran and taught an all-girls school in their village. When she was 10, the Taliban took control, enforcing bans on everything from owning a television to girls going to school. In 2012, Malala spoke out publicly on behalf of girls and their right to learn, making her a target for the extremist group. On her way home from school, a gunman boarded her school bus and shot her. She awoke 10 days later in Birmingham, England. She knew she had a choice: either live a quiet life or dedicate her time and energy to fight for girls' education around the globe. Fortunately for everyone, she chose the latter. In 2020, she graduated from Oxford University, and continues to fight to ensure that every girl receives 12 years of free, safe, and quality education with her organization the Malala fund.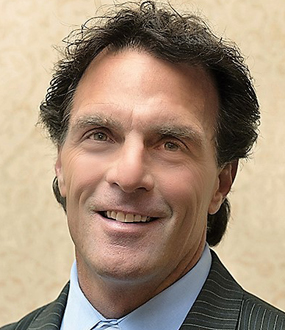 Doug Flutie
Former San Diego Chargers quarterback Doug Flutie, who is of Lebanese descent, threw the "miracle touchdown" pass for Boston College and won the Heisman Trophy in 1984. In 1986 he signed with the NFL's Chicago Bears, and in 1994, he threw a record 48 touchdown passes while playing for the Canadian Football League Stampeders. Flutie returned to the NFL in 1998 with the Buffalo Bills, where he won the Pro Bowl and NFL Comeback Player of the Year. He also played for the San Diego Chargers from 2001 to 2004, and finished his career as a member of the New England Patriots in 2005.
Tony Fadell
Apple CEO Steve Jobs hired Arab American inventor Anthony "Tony" Fadell and put him in charge of a new special projects group within the company. The result was the iPod, which launched in 2001. Fadell, who is now known as "the father of the iPod," went on to oversee the first 18 iterations of the device before Jobs gave him his next assignment: to create a mobile phone with many of the same features as the iPod. This time, the end product was the iPhone, which changed the way people access information.
Salma Hayek
Salma Hayek, who is of Lebanese and Mexican descent, is an actress who has starred in many movies and TV shows. Since 1989, Hayek has appeared in numerous award-winning films, including Frida, Wild Wild West, and Fools Rush In. She's also an advocate for victims of domestic abuse, immigrant rights, and refugees.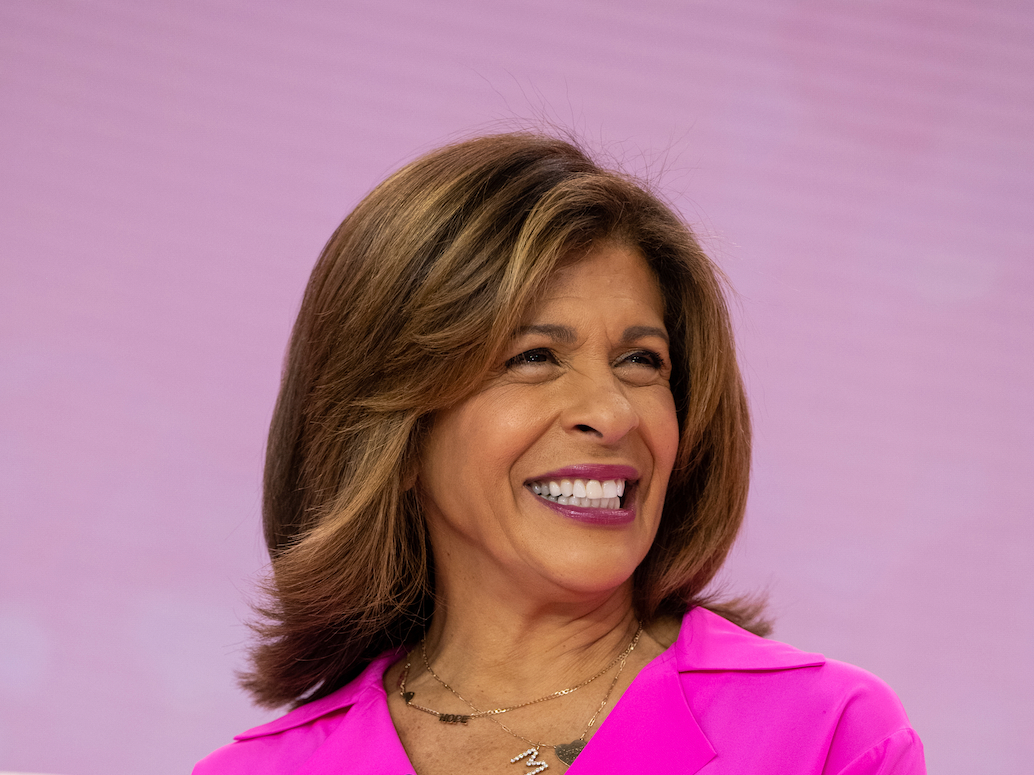 Hoda Kotb
Born in Oklahoma in 1964 to Egyptian parents, Hoda Kotb began her broadcasting career as a news assistant in 1986. She became a correspondent for Dateline NBC in 1998, and went on to cover some of the most important events of the time, including the 2004 tsunami in Southeast Asia, the aftermath of Hurricane Katrina in 2005 and ongoing conflicts in Iraq and Afghanistan.
Linda Sarsour
Linda Sarsour has earned accolades as one of the most prominent progressive activists in the country. She also served as the former executive director of the Arab American Association of New York, and co-chair of the Women's March. She advocates for rights of all people: immigrants, Muslims, women, Black victims of police violence, Standing Rock Native Americans, and many more.
Ernest Hamwi
Credited for inventing the ice cream cone, Hamwi sold Zalabia, crisp, wafer-like pastries cooked on a waffle iron, at the 1904 Louisiana Purchase Exposition in St. Louis, Missouri. When the ice cream booth next to Hamwi's stand ran out of dishes, he rolled one of his pastries into a cone. Within a few minutes, it hardened and the world's first ice cream cone was served.
Michael DeBakey
DeBakey was an American surgeon who developed the first artificial heart. A legendary physician and educator, DeBakey's 75-year career transformed cardiovascular surgery, raised medical education standards, and influenced national healthcare policy. Alongside inventing the artificial heart, DeBakey pioneered dozens of operative procedures such as aneurysm repair, coronary bypass, and endarterectomy, and performed some of the first heart transplants.