E-Book Resources about Fiction Literature
---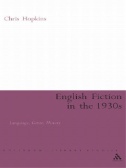 English Fiction in the 1930s : Language, Genre, History
This study approaches the fiction of the 1930s through critical debates about genre, language and history, setting these in their original context, and discussing the generic forms most favoured by novelists at the time.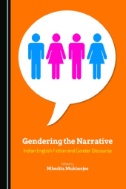 Gendering the Narrative : Indian English Fiction and Gender Discourse
This volume brings together a number of recent critical essays on aspects of gender discourse visible in Indian English fiction. The articles included here address the multiple aspects of gender identity and open up doors for a number of varied interpretations.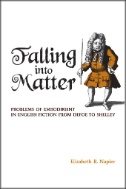 Falling Into Matter : Problems of Embodiment in English Fictions
Falling into Matter examines the complex role of the body in the development of the English novel in the eighteenth century. Drawing on six works of early English fiction — Daniel Defoe's Robinson Crusoe, Jonathan Swift's Gulliver's Travels, Samuel Richardson's Clarissa, Henry Fielding's Tom Jones, Elizabeth Inchbald's A Simple Story, and Mary Shelley's Frankenstein - Napier examines how authors grappled with technical and philosophical issues of the body, questioning its capacity for moral action, its relationship to individual freedom and dignity, and its role in the creation of art.
Novel Beginnings : Experiments in Eighteenth-Century English Fiction
In this study intended for general readers, eminent critic Patricia Meyer Spacks provides a fresh, engaging account of the early history of the English novel.